6 Small Businesses You Should Know ( Blog Series #1)
Hello Hello! I know Ive let my new blog collect some dust...what can I say ? Good things come to those who wait...and here is the first fun thing Im launching with my scrappy bestie Khristina Sorge
We are super excited to be showcasing a fabulous, new small business on the 1st, 10th, and 20th, of the month for the next few months till April 20th! And the best part? We are going to be giving away an amazing prize pack at end of the six episodes full of goodies from all six companies. So we encourage you to subscribe and comment along with each new blog episode for your chance to win.
Please know that we are not in any way, shape, or form affiliated by or paid for content by these companies! We just really love them and think that you will too!!
Our first company we are featuring is Artist Gather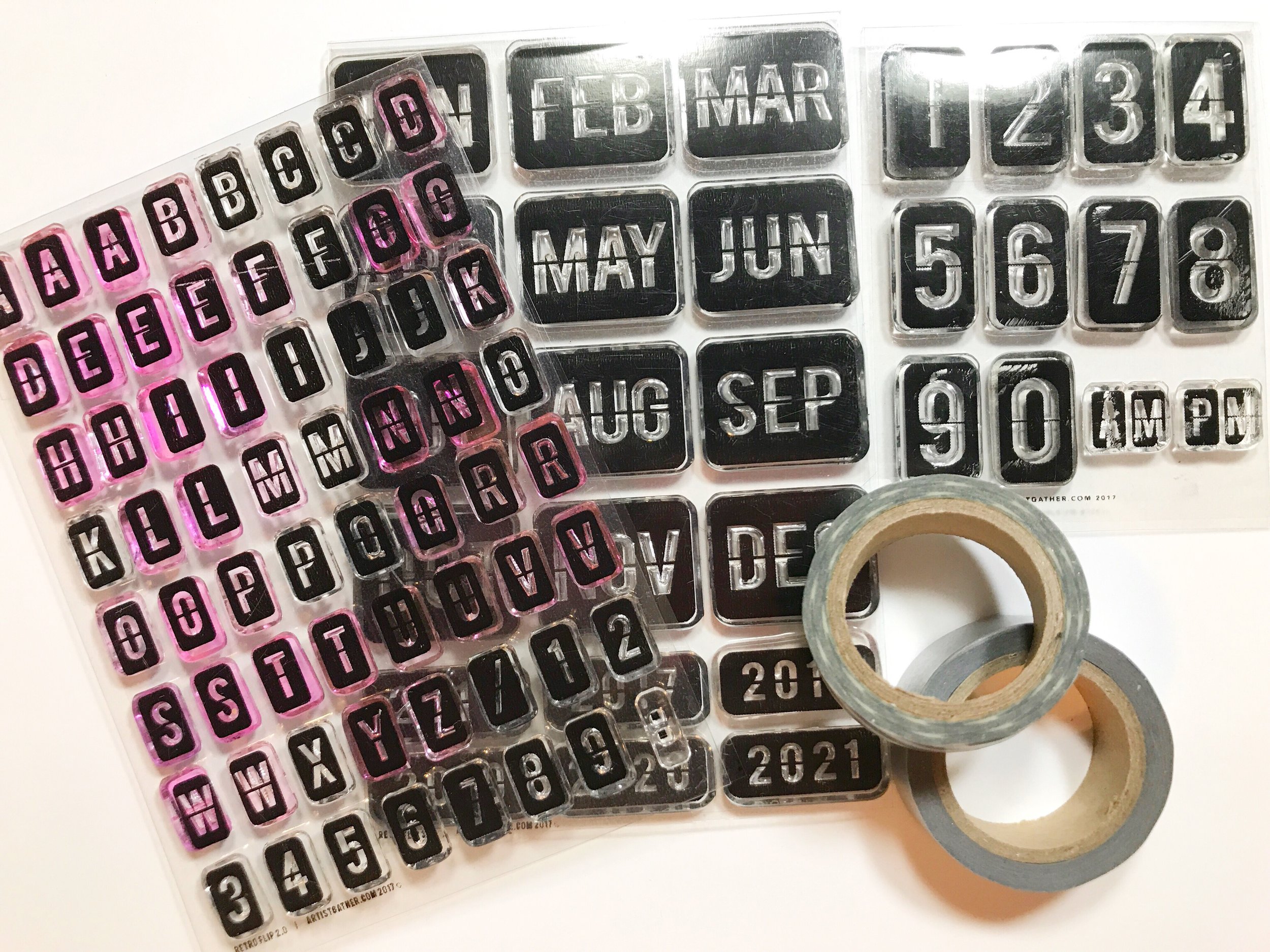 Artist Gather has a wonderful collection of stamps...they are super fun and unique! The set above is the set I used and I have used it many times and gotten crisp, clear images. They are graphic and different, fun and well designed...they stak with each other and create such fun typography for your TN, scrapbook pages, or planners!
Here is the projet I created for this blog series using the stamps pictured above...
I used the alphabet kit in the set to create a fun, graphic title. I added some snowy elements and an appropriate Winnie The Pooh quote to document winter in my part of the world this past January!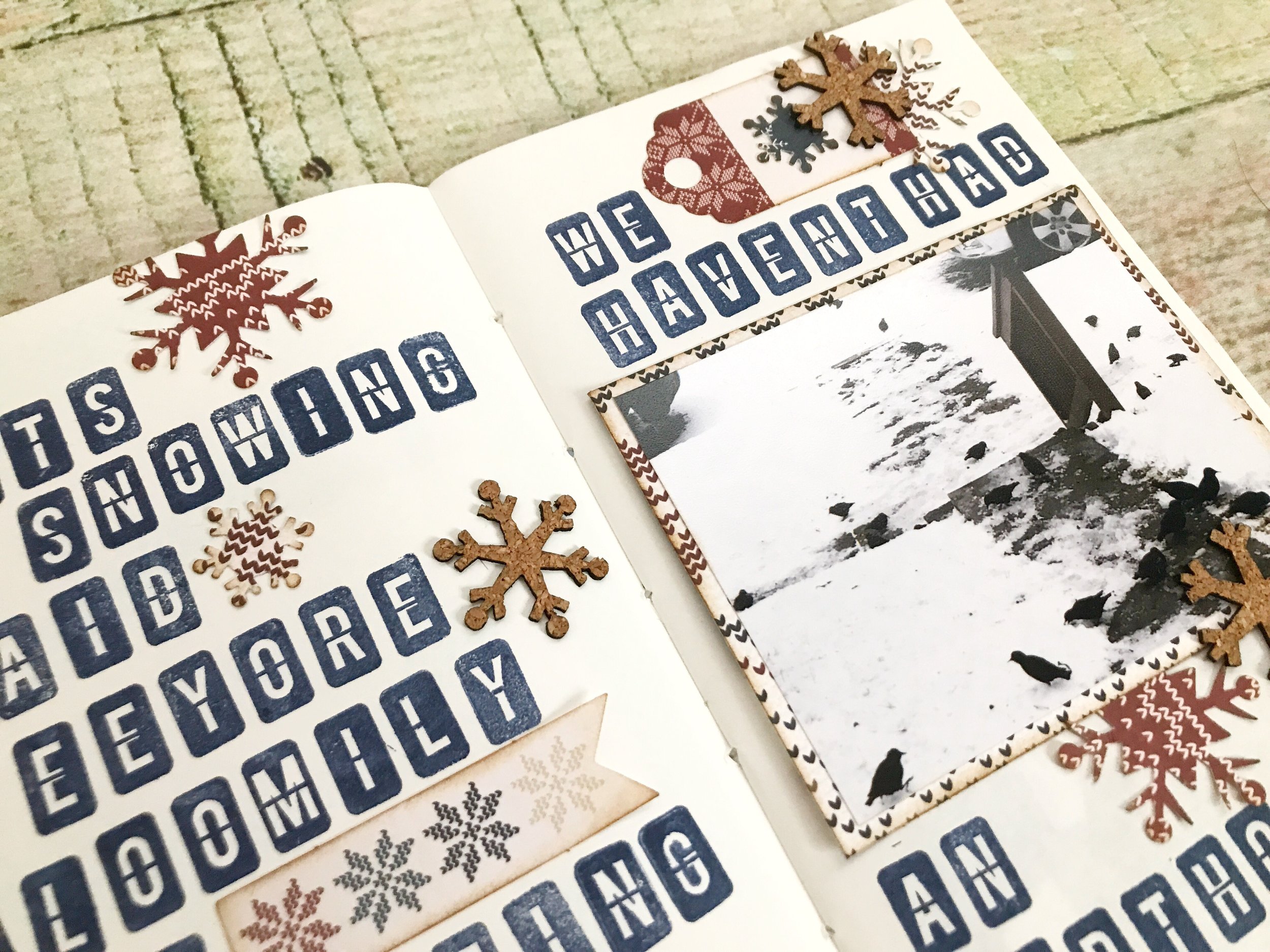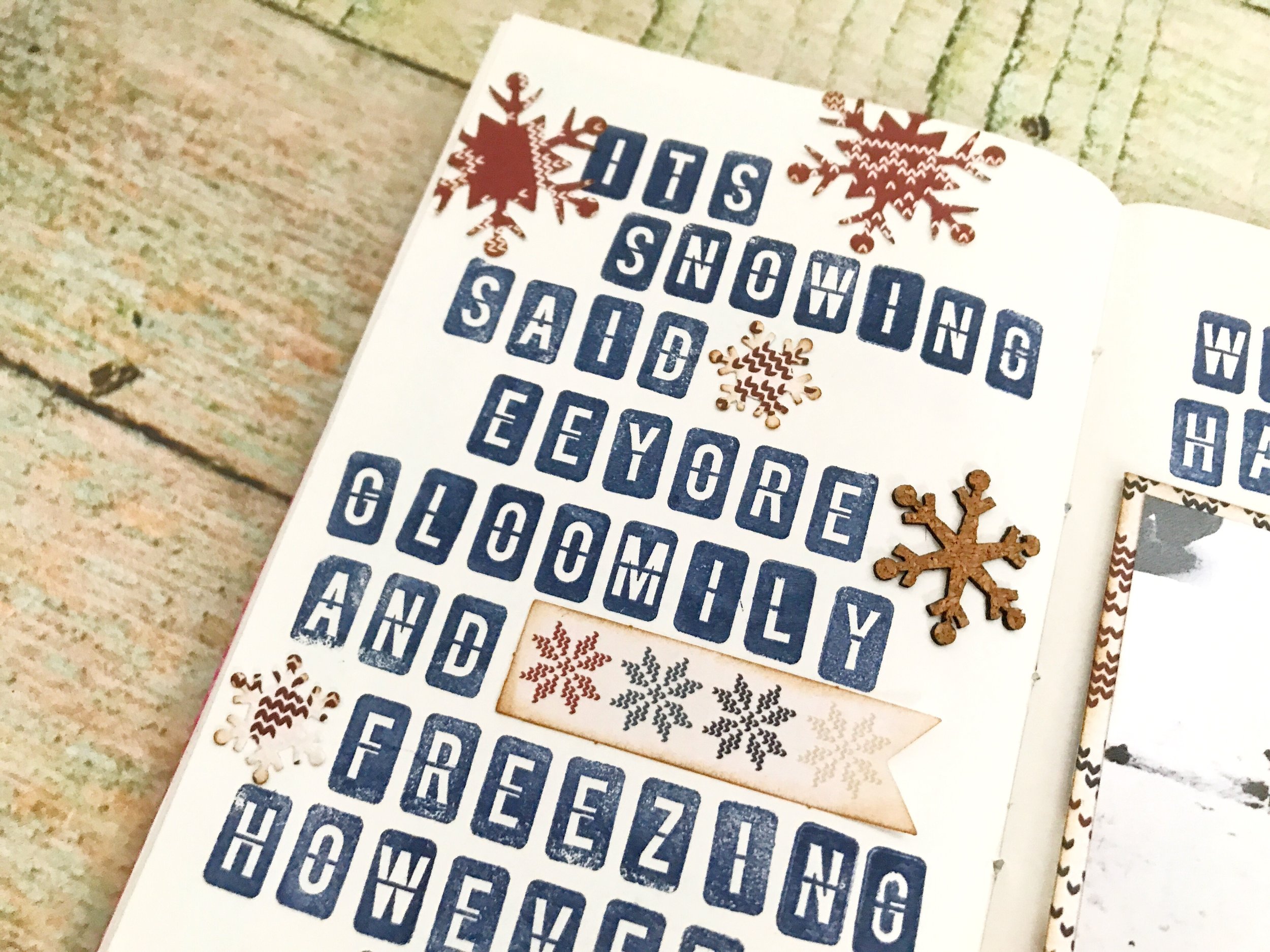 Be sure to take a peek at all the stamps in the shop...you will NOT be disappointed! I have a short process video to go along with this blog post. Unfortunately, I experiened some technical difficulties with the end but you get to see these lovely stamps in action!
Thank you so much for stopping by! I would love for you to subscribe and comment as I get this new blog adventure up and off the ground....and , you know, stop pretending it doesn't exist....
Make sure to leave a comment below in order to receive an entry into the drawing for the big prize pack at the end of the series!
Have A Lovely Day
Sara Scraps